When you go to AngelList and check out the jobs startupers post, you will note one funny fact. Startup founders are looking for a technical co-founder, a technical lead, a CTO, a developer, etc. But when you read through the job description, you realize that all of them actually need the same – a person who can align technology with their business vision and transform it into a reliable, secure and scalable product.
What are the responsibilities of a CTO in an early-stage startup?
Since a startup at an early stage usually doesn't have enough cash flow to hire a big team, the scope of responsibilities for each team member is quite extensive.
So let's take a closer look at a CTO's area of responsibilities.
1. Technology selection and software architecture
Obviously, development of a software product requires the right technology selection. Essential factors to consider when making technology choices are software performance, security and scalability requirements. Besides, technology impacts the time and cost of the development and maintenance. The wrong choice can cost you a lot in the long run, right up to the total software redesign using another technology.
2. Transforming business vision into a product roadmap
To align business goals with technology, a CTO builds a product roadmap, which shows what technology solutions help reach short- and long-term goals. He scopes an MVP (minimum viable product) – a limited version of the envisioned product that has only the most important features and still delivers customer value. He translates business requirements into functional and non-functional product requirements.
3. Advice and problem-solving
Non-technical founders are typically visionaries, not executors. Being not fully aware of technology potential they can not evaluate the work scope to be done and timeframe required for their ideas implementation. The task of a CTO is to provide realistic figures and generate solutions even if any goal seems impossible.
4. Software development
Usually, in an early-stage startup, a CTO is a person who actually writes the code and builds the first version of a product.
5. IT Infrastructure maintenance
Software development projects require relevant IT infrastructure. And non-technical founder requires a person responsible for setting up and maintaining efficient operation of IT infrastructure, e.g. data center servers or cloud servers.
6. Hiring new team members
As a startup faces the necessity to accelerate the production, a CTO is in charge of hiring new developers. He defines the skills set required to complete the tasks, scans the labor-market for the matching candidates, conducts interviews to select the right people.
7. Managing day to day operations
Apart from having excellent tech skills, a CTO should be a good leader and manager. Coordinating teamwork and managing delivery to fit the expected timeline is essential.
8. Pitching to investors
Not having a tech-savvy person on a startup team reduces the chances to attract investors, since one of the major factors they evaluate to make a funding decision is a team potential to execute the idea. A CTO proves that you have a required expertise to achieve the goals and it's not a time-and-money-wasting thing.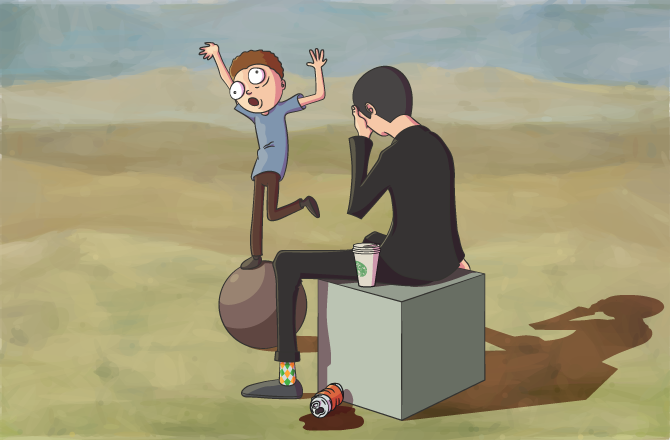 Do you really need a CTO for your startup?
First, define which tasks you can get done without hiring a full-time CTO or onboarding a technical co-founder. Definitely, some alternatives can be found.
You can search for a tech advisor to help you with the right technology selection. He can assist you with interviewing potential developer/s as well.
In case your product is not too complicated, you can hire a senior developer to build a proof-of-concept version.
If you feel such options are resource-consuming or cannot find a person experienced enough or capable of covering all the responsibilities, learn more about how software agency can accelerate your path to launch.